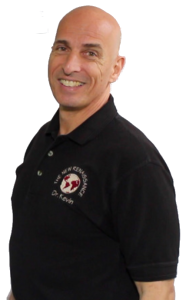 My name is Dr. Kevin Pallis and I am the owner and head coach of The New Renaissance. I coach some of the finest DCs on the planet and I help guide them to move away from their unwanted circumstances and towards where they want to be. I love showing DCs how this is possible and what their practices and lives would look like with a little guidance. Intro Seminars are my way of accomplishing this.
Intro Seminars are intimate 3-hour workshops. The content is much too important to consolidate into a webinar and so I have structured the information into a live workshop that will show participants how the implementation of these concepts will better their practices. As an attendant, we will use your real stats and metrics (these remain anonymous) as examples to show you how your practice and income can morph into earning 3, 5, 10x or more that of the average DC. Having your spouse or VIP staff member present is incredibly beneficial for so many reasons, one of which is that they too will witness the future of your office. This workshop will also show, once and for all, that continuing to do what you have been doing or what the guy down the street is doing, will not lead you to achieve the results you desire. Performing and practicing this way is the kiss of death for your office, your income, and your personal life as a whole. Learn why it is so important to form relationships of trust and have better communication skills with your patients.
Millennials and Gen X's demand uniqueness; otherwise, they will treat you like a rental car. Sure, they will come in for a few forced pain relief visits, but they will not stay, refer, or make Chiropractic a lifestyle. The truth is, millennials are searching for solutions for their kids that have lost their health. However, you are not on their radar if you merely blend in with all the other DCs, offering every imaginable service. I am looking for DCs who have always suspected there was an untapped potential within and are willing to apply themselves to realize this potential.
Interested in attending? Step 1: Click one of the buttons below to register for the Intro Seminar that you will be attending. Step 2: You will receive a confirmation email with a link to fill out a practice profile before the seminar. Your answers will be anonymous and will only be used to structure the workshop so that it is directly relevant to you, your practice, and your situation.
---
Fort Walton Beach, Florida Intro Seminar
June 14, 2018
Roanoke, Virginia Intro Seminar
June 21, 2018
Omaha, Nebraska Intro Seminar
June 28, 2018