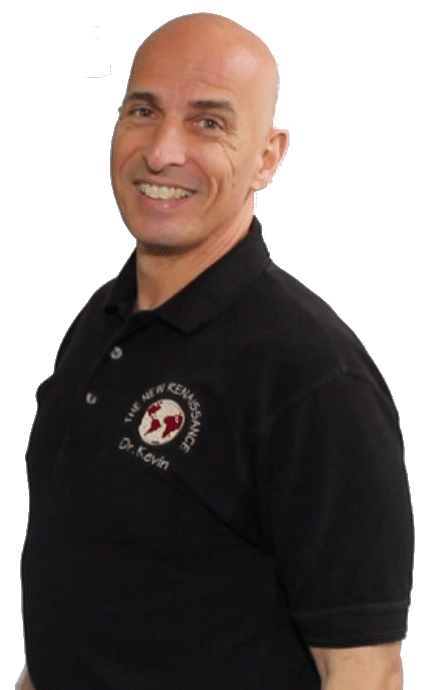 Often referred to as Mr. Miyagi from the Karate Kid, Dr. Kevin has a unique way of exposing DCs' silent roadblocks on their journey to professional and personal growth, thereby liberating dormant hidden potential.
In a nutshell, he gets results when others were not able to.
In a society with ever-shortening attention spans that is obsessed with trends and fads, Dr. Kevin instead specializes in recognizing and developing the inner talents of Chiropractors.
The result is a new patient walking in your door that is worth 3,5,10x the same patient walking in the door of a DC down the street. That creates a permanent economic advantage in your office that nobody else has.
Your inner talents are literally the source of your greatness, and yet most coaches out there focus on external factors like new patients, insurance billing, closing patients, selling, and marketing.
Don't get us wrong, external factors are essential for success, but they are not the Holy Grail.
External factors will only get you so far, only to leave you high and dry.
Dr. Kevin believes if you really want to perform at your highest-level…
You will need an internal drive that surpasses all external factors like insurance coverage, non-compliant patients, low quality new patients, staff woes, relationship strain, etc.
You will need an inner awareness that allows you to communicate with your authentic self resulting in Herculean levels of confidence in all areas of your life.
You will need a coach in your corner that can align your inner greatness with your motivation to be ultra-successful.
Work with the only Chiropractic coach who works on your inner game as well as your outer game!
Dr. Kevin believes in you and sees things you may not even see in yourself. He has a innate gift that gets you to believe in yourself and your confidence soars in all areas of your life.
He is also called the king of emotional connections and relationships with people.
With all too many DCs, the focus is on symptoms and insurance coverage instead of creating relationships of trust with patients.
Have you ever wondered why people with 100% insurance coverage don't participate in your office? 
It's because there was no relationship of trust created.
This sounds so counter-intuitive and yet this is the difference that makes the difference!
By making the shift towards better communication skills and relationships, and ultimately helping the patient understand Chiropractic, your office is transformed into a category of one, a community that people want to participate in (inside or outside of insurance), rather than a place they have to be convinced, sold, or closed.
Regardless of how many DCs are in your community, patients will drive by practice after practice to get to your office. Fun, adventure, quality new patients, retention, referral, and profit are welcomed back in your office.
Dr. Kevin's teaching style is not for the average DC; rather, it's for the DC who wants to rise above mediocrity and is willing to do what it takes.
Have the freedom to practice the way you choose, inside or outside of insurance.
You will learn how to shift from a face-in-the-crowd generalist to a specialist that stands out with their love for Chiropractic, their clinical certainty, and 3,5,10x the income of generalists.