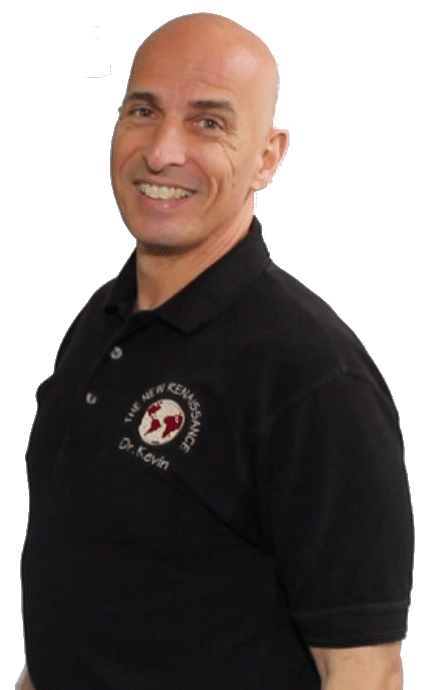 Dr. Kevin has been a Chiropractor for 38 years and has been coaching Chiropractors since 2000. He also used a coach as a lifeline while in practice, that coach was Dr. Joe Flesia. Dr. Joe Flesia and Dr. Guy Riekeman, past president of Life U, started Renaissance International in the '70s and 20 years ago the torch was passed to Dr. Kevin. This goes to show that we care about our clients and we know what works to get the results you desire.
Dr. Kevin, often referred to by clients as Mr. Miyagi, has a unique way of exposing DCs' silent road blocks on their journeys to professional and personal growth. He believes in you and sees things you may not see in yourself. He has an innate gift that'll make your confidence soar in all areas of your life. Dr. Kevin will recognize and develop your inner talents instead of just focusing on external factors only.
Dr. Kevin's teaching style is not for the average DC; rather for the DC who wants to rise above mediocrity and is willing to do what it takes. He bases his success off your success. He'll give you the tools to create economic advantage, let go of unnecessary external factors, create relationships of trust, and get back to pure Chiropractic in your office. You'll practice the way you choose when you're a TNR DC.
Schedule your free 30 minute consultation to see if Dr. Kevin is the right person to help guide you to the practice of your dreams.