What Makes The New Renaissance Different?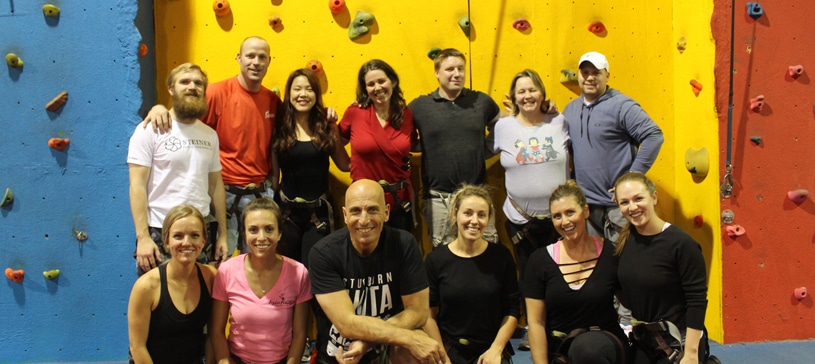 Well, for starters, Dr. Kevin is a true lifeline that can align your inner greatness with your motivation to be ultra-successful, instead of merely being a coach.
Being one of Dr. Kevin's clients is very similar to being in a private school setting: much smaller classroom size with one-on-one, customized attention. This is not a cookie cutter, cut-and-paste coaching program. You will receive help when you need it and the focus is always on our small group of exceptional DCs. By having more emphasis on fewer DCs, he is easily able to help you develop the communication skills necessary to speak the language of the patient and to help you create relationships of trust with your patients. This allows you to do what you do best…be the doctor!  
For the first time in your office, you will enjoy true economic advantage: each new patient that walks thru your door will be worth 3,5,10x what the same patient would be walking into the office of the DC down the street.
You won't be able to find anything like it at any price on the market today!
You will find accountability, adventure, community, and a support structure that makes ultra-success inevitable.
When it comes to ultra-high success levels in Chiropractic, the real questions are:
Why do you want to be ultra-successful
What really motivates you to climb the mountain?
Most DCs are simply too distracted by the overwhelm and busyness of practice and family life to ever ask themselves these simple questions.
…but I invite you to consider that these are the only questions that matter when it comes to your success.
Because without a clear vision and your inner talents awakened…your practice success will suffer.
Your WHY is literally the SOURCE of your GREATNESS and POWER!
And yet most coaches only focus or concentrate on external factors like new patients, insurance billing, EHR, closing patients, sales and marketing…
Don't get me wrong, external factors are essential for success in any practice, but they are not the Holy Grail.
External factors will only get you so far, only to leave you high and dry.
If you really want to perform at your highest level…
You will need an internal drive that surpasses all external factors like insurance coverage, competition from area DCs, low new patients numbers, caving at your report of findings, people pleasing, letting your patients walk all over you, etc.
You will also need a vision that ultimately replaces your limiting belief systems, resistance, and procrastination.
You will need an inner awareness that allows you to communicate with your authentic self resulting in Herculean levels of confidence in all areas of your life.
HOW'S THAT FOR STARTERS???
Right now, you're on a pre-set path that is etched in stone. With your current mindset, support structure, and belief systems, you are destined for a particular future.
Oh, you can tinker with external changes like screenings, closing techniques, creative insurance coding, giveaways, lowering fees, gym style monthly membership fees, and letting patients be in charge of their care, but your office stats will snap back to what they were just like a stretched elastic band because they are all external factors.
Why? Because these external changes won't develop and unleash your inner talents. Developing and unleashing your inner talents will automatically result in exponential growth that lasts a lifetime.
Every professional athlete has external talents like size, strength, quickness, etc. What really sets athletes apart is the same thing that sets DCs apart…inner talents.
 By working with your inner talents and having help to navigate through all of your previous landmines with patient care, you can literally rewrite your Chiropractic future.
Work with the only Chiropractic coach who works on your inner game as well as your outer game.
 Dr. Kevin is sometimes called Mr. Miyagi from the Karate Kid. He is insightful, full of wisdom and expertise, makes it fun, and will really know you in a way nobody else in your life does. He is deeply rooted in your success.
He helps expose silent roadblocks on your journey to professional and personal growth.
He does not pretend to appeal to all DCs.
He helps to awaken your inner talents and integrates them with a complete system of patient education of what to say and how to communicate with patients. The end results are patients that want what you have, inside or outside of insurance.
You also get exclusive rights to our tools, concepts, new patient attractors and multipliers, and referral programs that nobody else in your area can use. Our proprietary materials are constantly being updated so you can be sure they will work both today and tomorrow!
Imagine how many more people you could help and the income you could earn if you didn't have to constantly be on the lookout for attracting low quality new patients or what BSOs are trending in struggling offices. Dr. Kevin guides you; all you do is simply follow the plan.
Who is the best fit for coaching with Dr. Kevin?
 Solo practitioners, couple practitioners, and associates who are looking to step up and have their own practice.
These doctors want the help and reach out for it.
Over the years, there seems to be a theme of DCs attracted to Dr. Kevin:
They have always suspected there is an untapped potential within and are looking for guidance to realize this potential.
They are currently in circumstances that don't reflect their true talent and abilities. They are coachable and almost have a mantra of, "Tell me what to do and I will do it."
They are humanitarian to the core, really love helping people, and they embrace social cause. They go the extra mile for patients.
They value developing unique clinical abilities that allow them to serve all segments of the population, including difficult cases and cases rarely seen in Chiropractic offices. Patients may call them miracles; we call them doing what we do best.
They embrace being in fair exchange. If they are producing uncommon clinical results, they earn more respect and the income to match. Their incomes are 3,5,10x other DCs and their patients treat them like rock stars.
They want the freedom to practice how they choose, inside or outside of insurance.
 Dr. Kevin has an unmistakable talent for taking DCs from where they are to where they want to be.