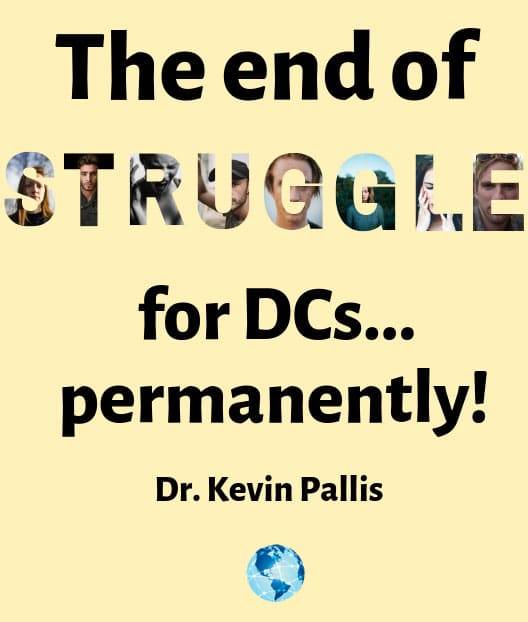 IT'S TIME TO END THE STRUGGLE!
Download Our Newest eBook
You don't join The New Renaissance, it becomes a part of you!

"The mentorship of Dr. Kevin has given us the opportunity to hit levels early in practice that we would not have been able to do without him. Not only have our business results skyrocketed in this first year of practice, our clinical results have done the same. When you have someone in your corner that can help you navigate your head space through the infancy stage of your career it literally changes the trajectory of your life and the lives of the people you serve."

"I have had only a few coaches in my 13 years of practice. The first one didn't last long as he didn't really "get me" and what I was about and wanted me to simply add modalities into the practice to increase revenue. The second one has been helpful but I still did not get as much in the way of results as I needed. The New Renaissance is different. They started with asking me about myself and finding out what made me tick. Dr. Kevin takes time to learn about me and what is important to me. He has given tools and suggestions and then allows me to see what actually works... READ MORE ...

"TNR cultivates excellence. This program is full of once in a life time DC's who have supported me every step of the way through Chiropractic college and now in my own practice. I receive much more than just "practice management advice" from my mentor, Dr. Kevin Pallis. I receive invaluable insight, firsthand experience, and someone in my corner who's commitment level is unparalleled. TNR gets down and dirty pushing me to move past my limits to the next level of greatness. To achieve the life and practice of my dreams I can count on TNR to guide, inspire, and drive me toward my goals."
The New Renaissance strongly believes in making a difference in the lives of Native American kids living in 3rd world conditions on a reservation in Montana. Our non-profit is called

You can learn more by clicking the link. A portion of everything TNR does goes towards LHNC.