Get your hands on the coveted Baseline Assessment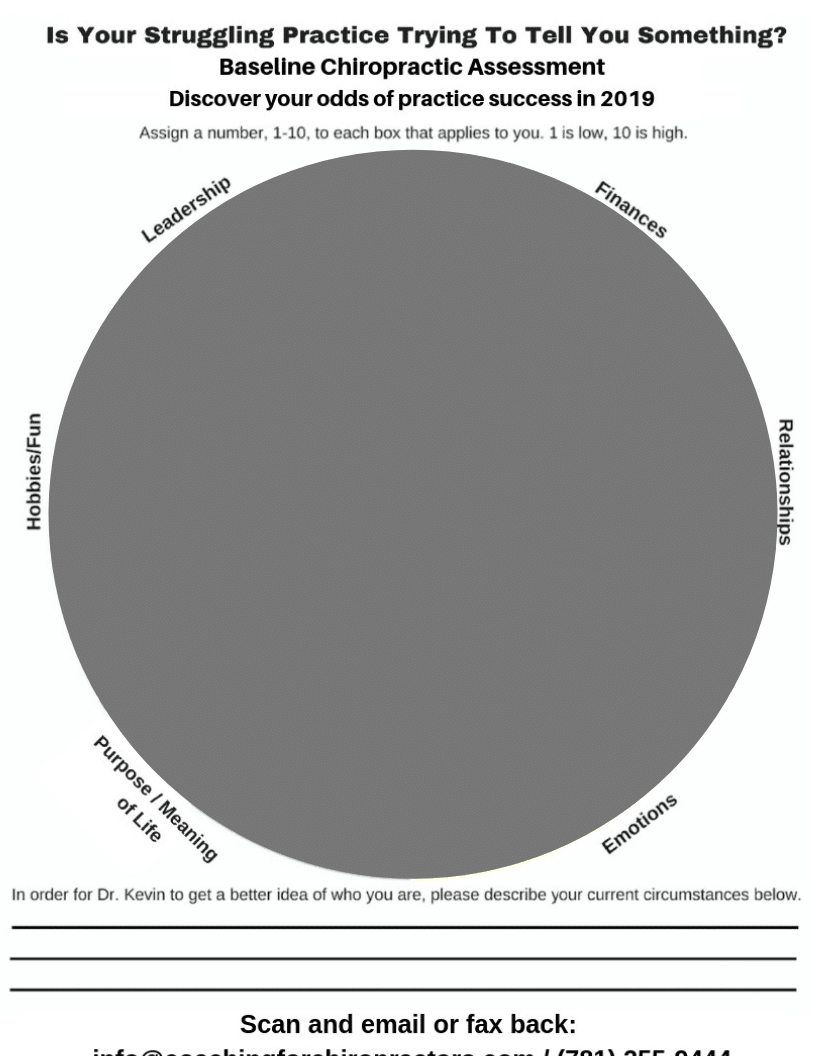 Here is your invitation to fill out a Baseline Assessment. This can be done in a matter of minutes and will pinpoint your specific problems and help you find the solution.
If you don't know me by now, my name is Dr. Kevin Pallis owner of The New Renaissance. I have been helping DCs for two decades practice their way, inside or outside of insurance and have the ultra success that a lot of DCs don't ever get to experience.
I know what works and what doesn't.
Who wants to waste their time and effort working a system that's outdated?
Millennials and Gen X patients will not respond to the outdated model of Chiropractic. They will only visit your office for a few token visits, say none of this applies to me, and drop out.
It just doesn't make sense to them!
If you are stubbornly clinging to a pain based model and are not at least open-minded to upgrading your practice model, you'll feel like Chiropractic is underwhelming and just a monotonous job.
Ask yourself this question: if you were busy and profitable adjusting practice members, would you have the time or inclination to buy all these other things?
So if you're looking for the next "best" add ons or multiple streams of income…then stop reading now.
But If you are open-minded enough to welcome 3,5,10x your income then click below to set up a free consultation with me, you'll then receive the Baseline Assessment to fill out.
It is not my intention to convince or prove to any DC how to practice. We help DCs upgrade their practices and in the meantime, they start having more fun, profit, and the purpose returns to their lives.
I don't care how you currently practice. The New Renaissance is a judgment-free place. I will show you how to exponentially increase your practice using PURE CHIROPRACTIC, and help you see kids, difficult cases, and wellness care.
Having someone in your corner makes all the difference in the world. Trade in your stubbornness, or your 'I'm going to figure this out on my own' for a willingness to accept guidance from someone who will help you.
Click here to set up your FREE consultation. Once you do so, a Baseline Assessment will be sent to you to be filled out!