TNR Happenings June 3, 2019

DCME Seminar is on July 20th
This is an opportunity of a lifetime. Be in service to people who have found out the hard way that medicine and other forms of healing are limited in their scope. Most people think that research is being done this moment for their illness. Not only is it not true, but tomorrow will bear witness to more incurable diseases adding their names to the list. A case in point: there is almost nobody in TNR (including new members, students, etc.) that has not helped a head trauma practice member. Concussions and PTSD are losses of health that have confounded whole governments and the VA. They are shrouded in superstition and are spoken about only in hushed tones.
It's an inconvenient truth that Chiropractic is more powerful than society or even many DCs think it is. It is so much easier to give people what they want than to stretch the limits of what health really is. Pain relief is not health by a long shot. The answer is and always will be the restoration of health. All the pain and symptom relief in the world will not change the consciousness in a single human being. What's the cure for ignorance? Smart drugs or laws that legislate morality about what's right or wrong? I never thought I would say this, but children are among the biggest DCMEs. What passes for children's health today is criminal, disturbing, and appalling. As with all of TNR training, one and done doesn't get the job done. It's constant and continual upgrading of your skill levels.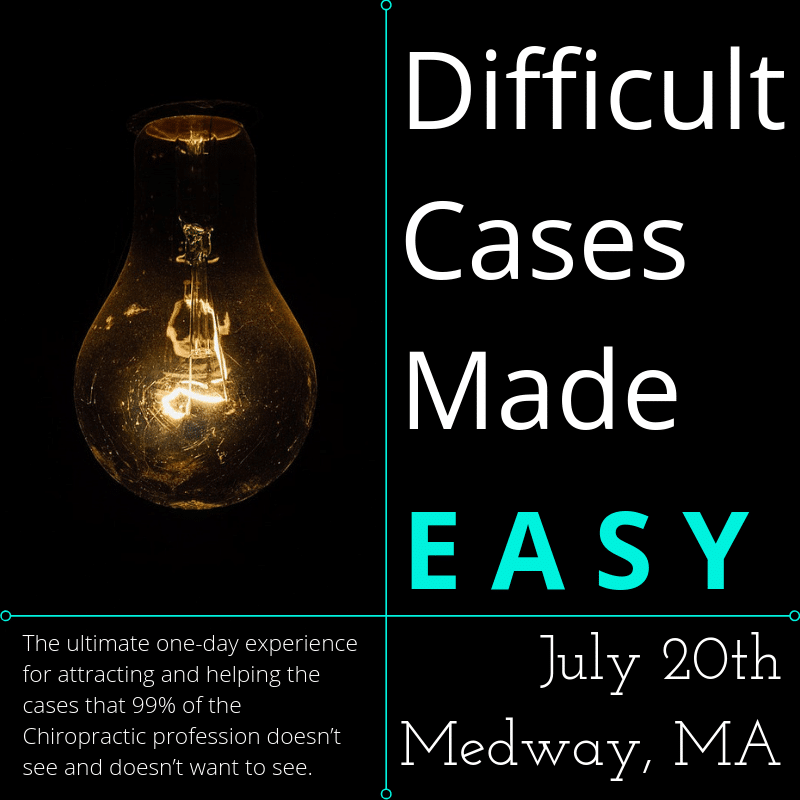 Prison concert and a sweat have been added to Boot Camp!
Leave it to Dr. Megan! She spoke with the jail officials and has arranged for us to care for the adult inmates and the juveniles. We also will be performing an outdoor, Johnny Cash-style concert. Kenny has plans to have a sweat lodge for us, too.  It just keeps getting better! Fundraising has to begin immediately for our offices. Most are doing something already, some offices never stop. Can you do a huge favor for me? Get a successful office or colleague involved with fundraising. It can mean such a difference. The main items that will be purchased from the donations are building of the sweat lodge, back packs, educational supplies, and food for 1,000 families. It is really easy to donate on our Crowdrise site. Look in the fundraising packet that we mailed to you for more information.
From the Mind of Miyagi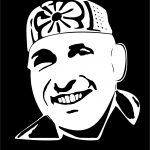 (A reprint from MasterMind)
In the '60s there was no Internet and there were very little after-school sports activities, so you had to learn to amuse yourself. Playing with friends was the means. There were no electronic pacifiers like cell phones and laptops available. There were 5 kids in my family and we came up with a big idea. We wanted a pony! The Charleston Chew candy corporation had a wrapper contest. You would mail in your wrappers and the winner would win the pony. My siblings and I thought that by buying a few candy bars we would win the contest, and so, it was time to prepare. We mapped out our yard, learned where we could buy hay and pony food, and made a drawing of the corral. What I remember most, though, was our parents saying, "You aren't going to win." They knew that some kids were sending in 1,000s of wrappers compared to our 21. However, it didn't feel right knowing with certainty that we weren't going to win. There was a constant gloom of buzz kill. We started to think that dreams didn't come true, or that dreams and goals came true for others, but certainly not for us.
Maybe it wasn't a pony for you. It might have been a pair of premium basketball sneakers, a go-cart, a kick-ass bike, a certain dress, a pet, or whatever. The point is, regardless of the thing you wanted, the feeling of being powerless and dependant on others to dole these things out to you at their discretion began to bloom inside your mind. The belief of having to ask permission to get what you want was born. This created a belief that wealth was controlled by others and was outside of you. You had to go through someone else, like a person of authority, and ask for permission, similar to what we see with insurance today. We ask (beg) the gatekeepers of insurance for permission to be paid subject to all their rules while they stall by lying, saying we submitted it wrong, telling us to try again, etc.
Being in TNR is an agreement to work on your best version of yourself and be in service to humanity. Becoming the best person, not just the best doctor you can be, involves feeling uncomfortable and this takes courage to accomplish. It also grants you autonomy from insurance. If you are humanitarian and get the necessary training and skill set to help DCME cases others shutter at, your income will be 3,5,10x or more of non-TNR trained DCs. The best part of all, it's all voluntary. As the Eagles famously crooned in Hotel California, you can check out any time you want, but you can never leave.
DCME confidential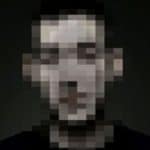 Question l: My 17-year old DCME refused to make her appointments with me. She cried to her dad and he terminated her care at my office. She continually texts and emails me at crazy hours. What should I do?
Answer: Stop all communication immediately. I know you think you are helping, you are not. You are actually putting yourself at risk as well.
Question 2: I have a 39-year old mother on the DCME program who wants to put their 12-year old child on the DCME. She is having scheduling problems because of soccer, college preparatory tutoring (for real!), and orthodontic appointments.
Answer: Anything that gets in the way of DCME care is a story, not a choice. I'm sorry, but like with a parade, you either choose to join in or the parade passes you by. Nothing and nobody gets in the way of care, especially with DCMEs.
Read your Love Has No Color fundraising newsletter!
Every day and every dollar counts. I just had lunch with Kenny Smoker, Dr. Megan, a consultant who works with the Fort Peck Tribe from Harvard, and a member of the Tribal Council. The gratitude expressed for the work Love Has No Color does was heartfelt. We have a monthly newsletter featuring profiles, pictures, etc. to create a community among Love Has No Color participants. Share the newsletter with your practice members and put up pictures in your offices. We are still searching for 'big fish', i.e., people who are in the position to make large donations. Let us know if they need anything as far as background information, tax ID numbers, etc. Let your relatives and colleagues know about our fundraising. This is crunch time: the more money we collect, the more people we can help.
TNR is far beyond a coaching group
I see and hear daily examples of TNR values of exceeding expectations, rather than meeting them: DCs opening up their homes to friends that are in shark-infested waters (marital problems), members going to homes of practice members that are shut in their homes, going the extra mile when it comes to practice members, family, and spouses, and walking away from 3rd party pay. It's a code of honor, a way of conducting yourself in practice, at home, parenting, with all of your interactions. Why doesn't everyone live by this code? Everyone has a different take on honor. Is it really needed? Does it really matter? Kenny Smoker said at lunch that TNR is famous for producing leaders who don't let resistance stand in the way. Your values are the same values ours are. When describing our group to a member of the Tribal Council, he gestured with his hands and said, "They get done what they say they will. They are unlike anyone on the Reservation." The ripples from practice members who have been given second chances and from the kids on the Reservation receiving hope will be felt everywhere in between and these ripples will change the world. Healthier people create a healthier planet, not back and neck pain relief.
DCME 21-day video news
As mentioned previously, this home study course to remove emotional and behavioral baggage will be used on the Reservation. This will be the first Reservation in our country to do so. Dr. Megan is spearheading the effort and will see to it in her last remaining months on the Reservation. All DCs having their first Head-to-Head will do the DCME program as part of their homework. How cool is that? They start their time in TNR turbocharged. Almost like coaching as a student, many members have said, I wish I had that available at the beginning of my career.