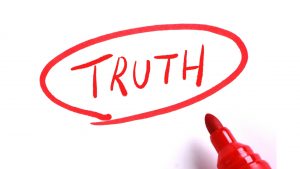 A few days ago I was moving down the endless aisles at Home Depot when I saw a guy with a mask on and thought nothing of it. Then a couple of minutes later this masked person tapped me on the shoulder and said, "Hi Kevin."  I couldn't figure out who it was as the mask hid most of his face. Then he lowered his mask and I recognized him: he was a quarter ahead of me at Chiropractic College back in the day.
I must have had a shocked look on my face seeing him with a mask when a mask wasn't required in the store. He blurted out that his son and daughter-in-law just had a baby and that's why he had a mask on. His son is also a Chiropractor. He continued to explain that they were being extra careful because of the baby. Apparently, the son's wife, a non-DC, set up rules to be near the baby. One of the conditions to be allowed in the little guy's life is to continuously wear a mask. He fit in with other comrades at Home Depot wearing their masks. He was doing what he was told, even though he is a principled Chiropractor and knows better. He also looked guilty, like a kid who got caught with his hand in a cookie jar, because he knows better.
I was stunned. This guy was on the move when we were in college. He was principled, showed my wife and me the ropes when we moved back to Massachusetts, and was a valued friend earlier in our lives. We shared the same mentor, Dr. Joe. That day I saw a shadow of the man I once knew.
As I left the store, I had to sit in my car and collect my thoughts. Is this the way of the world or the way of a Chiropractor that has been worn down and lost his way?
It's so easy to go along with the flow and so difficult to stand in truth. My life is dedicated to Chiropractors who need a bit of help to reclaim their lives and live a principled life. Click on the button at the top of the page or give me a call today if you need guidance to get back on track.