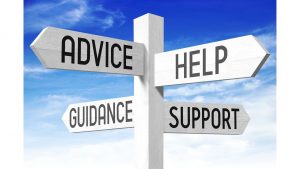 So many young and established Chiropractors have lost faith in the miracle of Chiropractic and their meager practices reflect this tragedy.
 A young Chiropractor reached out to me recently and asked for my help. Apparently, I was her last chance at salvaging her practice, dignity, and economic freedom.
She had invested much in her pursuit to be a Chiropractor. She worked way too many hours for peanuts. Because she is over $350,000 in debt for her education, her spouse had been applying much pressure on her. He wanted her to throw in the towel and stick to being a wife. Having kids had been shelved due to the financial situation.
Too many Chiropractors believe that success in Chiropractic today means either having a family or having a practice. 
At TNR, it's both or it's nothing.
She is a very talented Chiropractor but she had been crazy out of exchange with the value of Chiropractic and herself. She would speak about the people in her community as being poor and not recognizing the value of Chiropractic. But it is she who had forgotten about how powerful and miraculous Chiropractic is.
She is also a recovering people pleaser who was used to being walked over, negotiated with, and ripped off by her patients, especially in matters of third-party reimbursement. Even her CAs held her hostage and didn't respect her.
She had been unsuccessfully coached in the past. One of her previous coaches suggested she should fold her tent and work for someone else during the plandemic, and then start her own practice again once the coast is clear. Another one wanted her to sell supplements and buy a laser to augment her sagging income from adjustments.
For over two decades of coaching, I have observed that most underperforming Chiropractors have no issues with the technical x's and o's of Chiropractic; it's the stuff they didn't learn in Chiropractic College that causes serious issues.
Your identity: who you are and what you stand for has to be the theme of your office, not selling knick-knacks and making deals. It's the ability to stand up for yourself, tell people no, and in some cases, let practice members 'walk the plank' if they can't follow recommendations and guidelines.
She is learning very quickly that in the right container, caring for her kind of patients, she will be wildly successful. She has given up the need to be all things to all people and has narrowed her scope to people that respect her and Chiropractic.
Since coaching with TNR, her marriage has improved, and starting a family is in the conversation instead of being shelved due to economics.
Sacrifice, earning a Wendy's-like salary, or other nonsense is there if you choose. The way of life that you have been dreaming about for some time is also available. Even if you think you are in too deep, you still have this ability inside of you to change and grow.
My job is to pull this hidden ability to the surface and harness its power. Step up, claim your dream practice, and stop compromising in your practice and life.
Do you need help uncovering your true talents and abilities? Click on the button at the top of the page to set up a free consultation. Let's start the journey!