TNR Happenings March 9, 2020

The Sacred Relationship Experience is next weekend!
We still have room for 1 to 2 more attendees. The ticket holders have eagerly embraced the questionnaires. I had one ticket holder say she has gotten an immediate return on her investment just by answering the questionnaire. Another ticket holder wants more space to write her answers. Please remember, your relationships don't have to be in hot water to attend. An ounce of prevention is worth a pound of cure. There is a HUGE buzz of anticipation. Don't miss your opportunity!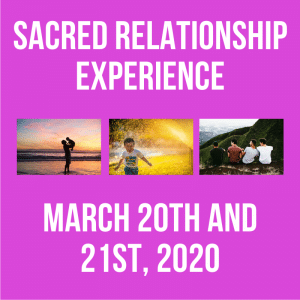 Dr. Adam's first testimonial 
"It has been about 20 years since I have had chiropractic care and I was hesitant about trying to find someone new. Dr. Black's flyer came just at the right time. I went to his open house and got a really good feeling about him and his approach to patient care. I have had back, neck and shoulder problems for years and I felt improvement after the first appointment! I believe everyone should have chiropractic care for better overall health and Dr. Black provides the knowledge and a true concern for you as a person as well as a patient, Looking forward to many more years of better health in Dr. Black's hands" - Andrea
Most doctors usually never forget their first testimonial. Regardless of what you helped the person with, they feel the relationship and connection. Dr. Adam's patient spoke of his mannerisms, his character, and the flyer reaching her at just the right time. With this as his platform (relationships and great communication skills that are front and center vs. his technique and insurance inclusion), his success is assured. She doesn't know or care about his technique or class rank. So many other young DCs give people what they want, get walked all over, give only a handful of visits recommendations, and get paid commensurate with their soft approach. Like so many other newer TNR docs, Dr. Adam is representing with honor and integrity.
Practice tip of the week
Who are your heroes? Make sure your office reflects YOU! Let people know what matters to you inside and outside of the world of Chiropractic. Your Love Has No Color wall should be front and center with rotating pictures on your big screen, Love Has No Color photo books, mission statements, pictures, etc. Have a theme of helping children who have fallen through the cracks. Display a written report from a guidance counselor stating that a particular child in high school will never go to college next to the diploma the child received from a college a few years later. Also, add disease reports (no names here) and testimonials from mothers when well. Make your office come alive and stop doing what dentists and medical people do. Display mentors that you may have. My office displayed my mentor, Dr. Joe Flesia, along with DD and BJ. Some called it a shrine to Chiropractic. I called it my oasis, my place of health, separate and distinct from other allopathic influences. You should feel so powerful in your office. Your people should feel your reverence for what you do and the people you serve. Have testimonials up on your walls from practice members. Every person walking into your office should have an emotional uplift and shift the second they walk into your office.  
From the Mind of Miyagi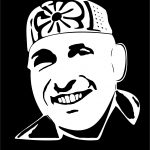 Watch the movie, Hachi, with Richard Gere. We named our current 4 legged family member as a tribute to him. It centers on the mysterious world of Akitas. They are unlike any other dog and in the movie he displays a loyalty that is just out of this world. And the movie is based on a true story. He walks to the train station every day with his owner and then goes back home. Then he returns to the train station later in the day to wait for his owner by the train. If only all the people in our world were this loyal, there would be so fewer problems and less of the predicament of the species.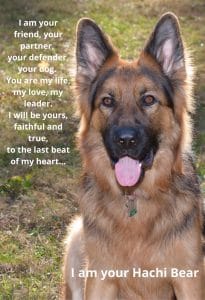 For the most part, Akitas don't fetch a ball like other dogs. They appear to be aloof, not too social, and not too interested in humans. They are very difficult to train. They are very protective of children.  They are very intelligent and they have richness in their character that is unparalleled. There is the mystery of the orient in their eyes. On the morning that his master died of a heart attack, he sensed it and refused to go with him to the train. Just before his owner was ready to board the train, Hachi came to the train station with a ball in his mouth and gave it to his owner. (Tears are streaming down my cheeks just writing this.) 
For almost 10 years after his owner's death, the faithful Hachi walked to the train station and waited for his soul mate to return. Even though his soul mate never returns, it doesn't discourage his actions. Ten years later the widow goes to the train station and witnesses the dog waiting for her beloved deceased husband. What a heartfelt moment! This really should put our lives in perspective. Hachi had a single-mindedness of purpose and would not be distracted or pulled away from his duties. What would the world be like with more people like Hachi in it?
Love Has No Color News 
The dates for this year's Boot Camp/Fun Day celebration have been announced and we need your participation. Think of some special patients, family members, friends, and kids that can join us on the Reservation. I can't tell you the number of people over the years who have said traveling to the Reservation in August is the best thing that's happened to them. It's a nice time to bring siblings, college buddies, etc. to catch up.
Skating rink mercifully taken down
The man who built a backyard rink (only to find out that he couldn't make ice) finally took down his rink. I wonder if he'll try again next year or is one year of failure enough? Stay tuned!
DCME confidential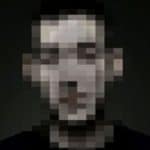 Question 1: I have a $6,500 pre-pay DCME who makes me feel like they deserve special treatment and extra time. How can I discourage this? 
Answer: Boundaries. Don't over-promise time outside of the office. The 21-Day DCME Video Program was created to take some of the heat off, especially for DCs with busy families. For both the DC and the practice member it's not a right, it's always a privilege.
Question 2: I have the possibility of helping a DCME with a real scary illness. The truth is, I don't think I have the clinical chops to help this person and I feel fraudulent asking for that type of money. What do you suggest I do?
Answer: Get over the feeling of being fraudulent. You get paid for your best effort at the time. That's all, no guarantees. That's across the board with MDs, DCs, NDs, etc. If you are in TNR, you are on the path to having superior clinical abilities. Withholding them because of a lack of confidence or abilities will not serve the practice member or yourself.
There is a difference!
I went to a new acupuncturist for some help with a leg injury. I didn't have a referral so I had to go online and find this person. She was nice enough but she had no real communication skills and there was a palpable medical overtone. Her limited belief in herself and her craft were apparent from the get-go. She is technically proficient but has already recommended swimming (to take pressure off the joints), yoga, a brace, and walking more appropriately for a person such as me. I feel like she was playing the age card. And she said if I didn't receive any clinical results, it's probably because of a Baker's cyst, much like a ganglion in the wrist. 
Seems like I am being sophomoric or redundant, but when you have belief in yourself or Chiropractic, your people can pick up on it. It's a communicated form of kindness, compassion, and know-how that helps people in a big way. Have far less emphasis on the problem and much more emphasis on the solution. Decrease the analysis and increase the resolution. The world we live in focuses on the problem and covers up problems rather than resolving them.