Where Did Your Practice Go?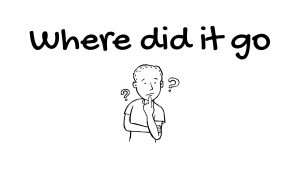 Ok, the plandemic silliness is gone for the moment. Have you noticed the devastation to your office? The people you thought 'got it' (understood Chiropractic) were the first in line for the chemical cure to the latest plague. They didn't know the difference between back pain and health. What now? Can you pick up the pieces or have you accepted your fate? Are you gazing intently at your computer, searching for the next, low-cost, simple solutions to your recurrent problems of more new patients, income, etc.?
And it isn't just the plandemic. Any distraction will do, from marital issues to financial challenges, health challenges, CA work shortages, etc. No matter the external circumstances, the office (the producer of your income) takes the hit. Are you willing to absorb the hit?
With the blinders of mediocrity firmly in place (just getting by, just paying bills, etc.), have you noticed that some offices posted all-time personal bests during the plandemic? Do you think it has to do with luck, good locations, certain techniques, computer software, or good insurance coverage?
It has to do with preparation, training, and guidance with no excuses and no apologies.
How can a first-generation Chiropractor open their own practice from scratch in the teeth of the plandemic and lockdowns in Canada and be seeing 150 plus visits with an all-cash office in a matter of months?
How can an established Chiropractor throw away all of their income-producing BSOs (bright shiny objects) and triple their income during the plandemic?
While the majority of Chiropractors insist on working others' dreams (95% of recent grads are associates), TNR has always been about creating the practice of your dreams, your way. 
With no excuses, no plan Bs, and failure is not an option. Neither is just getting by or having an outdated, inefficient, hobby practice.
If your current practice or circumstances are not what you want, you must come to grips with the fact that you don't know how to create success.
Are you willing to ask for help or will you continue doing things your way?
Don't let your pride and your stubbornness get in the way of living the lifestyle you always envisioned.
My way is better; let me prove it to you.  
If you're ready to ask for help, click on the button at the top of the page to set up a free consultation.